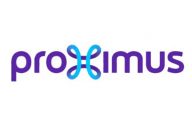 Say hello to the Proximus customer service team by:
From Belgium: call 0800-22-800
From abroad: call +32475.15.60.00
to get in touch with the helpdesk.

Cost: This is a toll-free number
Hours: Mon – Sun: 8am – 12pm
You can't send direct emails to the customer care team. You do can visit the support pages.
Here you will find some Frequently Asked Questions who will answers the most problems.
This is our favourite channel, as you don't need to switch devices and will receive an answer from the customer support team right away. From 8 a.m. to midnight (from 10 a.m. on Sundays) you can chat with the Proximus customer service team.
Of course you can find the Proximus support team also on Facebook and Twitter. According to Facebook, Proximus usually answers immediately.
I know, it's a bit old-school, but of course you can also send a letter to the customer service department:
Proximus customer service
Koning Albert II-laan 27B
1030 Brussels
Belgium
Proximus is since 2015 the name of the former Belgacom. It's a provider of digital television, internet, fixed phone and mobile phone. It is based in Brussels and together with Telenet it is the market leader in telecom. You can contact the Proximus customer care team by phone, live chat, social media and letter.